Nokia's online stores are shutting their virtual doors - stores in France, Spain and the Netherlands were the first to go, and now the rumor is that the Nokia UK store hasn't got much time left in this world either.
A Nokia Spain representative explained the closing of the Spanish online store at the end of May was due to too much competition from carriers, which subsidize the phones they're selling. The representative assured that the regional Nokia sites will continue to provide support for Nokia owners.
A Nokia affiliate received a notification that the Nokia UK online store will be closing at the end of this month. There's no official confirmation of that yet, but it sounds credible since this isn't the first store to close down.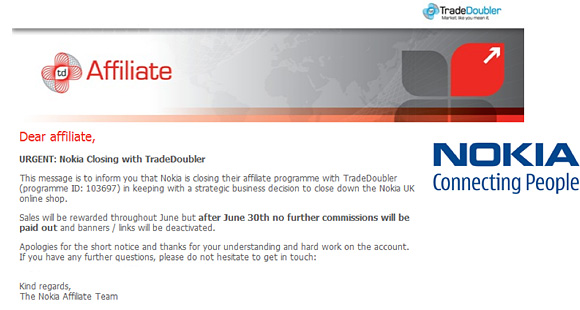 It's not clear how these closures will affect Nokia - even if people prefer to buy subsidized Nokia phones from carriers rather than from Nokia itself, they're still buying Nokias. But the profit margin might be different - and it's not like Nokia is in a good position to be lowering its profits even more.