Selena Gomez is more popular than Justin Bieber these days. Unlike the guilt of Casey Anthony, this is a fact.
Gomez has jumped past her boyfriend to claim the number-one spot on Billboard's Social 50 list, a ranking that considers the "most active artists on the world's leading social networking sites... using a formula blending weekly additions of friends/fans/followers along with weekly artist page views and weekly song plays," according to the company behind it.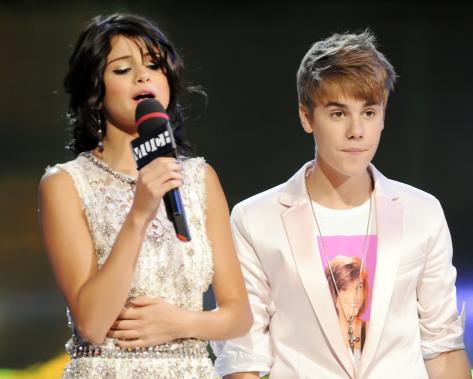 Bieber does come in at number-two on the list, at least. Let's take a look at the top five, shall we?
Selena Gomez
Justin Bieber
Michael Jackson
Lady Gaga
Shakira
Perhaps Selena owes Justin a comforting foot massage now. No matter which order they are in, though, it's clear: this couple owns the Internet.